Second International Energy 2030 Conference
The Petroleum Institute will host the Second International Energy 2030 Conference, a forum dedicated to addressing Energy Resources and Technologies in 2030, on 4-5 November, 2008. The conference is sponsored by Abu Dhabi National Oil Company (ADNOC) Group of Companies, and will be held in conjunction with the Abu Dhabi International Petroleum Exhibition & Conference 2008 (ADIPEC), 3-6 November, 2008, at the brand new Abu Dhabi National Exhibition Centre (ADNEC).

The primary objective of the Energy 2030 Conference is to share views and information that can serve critically useful to the strategic planning of Research and Development in the Oil and Gas and broader Energy areas, including energy availability and usage, transport, and environmental issues.

The Technical Program comprises of high Invited Key Note Talks by top experts and scholars from around the world. These experts will express their views on current and emerging Energy Resources and Technologies that are likely to serve as critically important contributors to the Energy supply in various sectors twenty years from now. The Conference will also host a Poster Exhibition and series of Technical Tutorials on energy resources and technologies within the theme of the conference. In addition, an energy technology arena will showcase the latest developments in a variety of energy technologies.
The Program Topical Areas include:
Oil scenarios: from peak oil to plenty of oil
Future of natural gas as a bridge and beyond
Nuclear energy as an alternative
Solar energy now and in the future
Wind energy
Hydrogen, methanol and ethanol as fuels for the future
Energy from biomass and wastes
Carbon management
Impact of energy consumption on the environment
Energy efficiency
Transport energy
Research and development needs in the oil and gas industries
The oil and gas industry is in the midst of a historic shift. Stranded resources are now on the verge of protable realization. Feedstocks that have been marginally utilized to date as a result of high upgrading costs are becoming attractive ventures in the context of current energy price levels, the growing worldwide energy demand, and pressure for environmentally responsible methods. More than ever, technology will be the driver to meet these challenges. It is hoped that Energy 2030 will forge a solid foundation in meeting these objectives.
For further information on Energy 2030 please contact The Petroleum Institute by phone at +971 2 607 5397, or email to prodgers@pi.ac.ae.



In conjunction with:





Event Venue: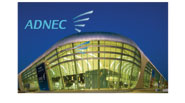 Associate Conference Organizer: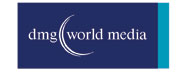 Official Media Partner:





The Petroleum Institute: