Confirmed Invited Speaker Program
The Energy 2030 Conference Technical Program will be comprised of twelve Invited Lectures by top executives and distinguished experts from academia and industry around the world. The Program is designed by invitation only, to solicit contributions from leading experts in each topical area of the conference. These Invited Speakers will share their vision of resources and technologies spanning fossil and alternative fuels (hydrogen, methanol and ethanol), energy from waste and biomass, solar and nuclear energy, energy efficiency and environmental initiatives. Energy economics and the security of energy supply are also at the heart of the debate.
The Invited Key Note Technical Program is now confirmed:
Energy Outlook: Challenges and Opportunities
Dr. Marianne Kah, Chief Economist, ConocoPhilips, USA


Technological Innovation and the Future of the Oil and Gas Industry
Prof. David G. Victor, Director, Program on Energy and Sustainable Development, Stanford University, USA


Energy and Reason: Securing and Sustaining Global Reach for the US Air Force
Dr. Donald R. Erbschloe, Chief Scientist, US Air Mobility Command, USA


From Cans to Cars - Saving Energy and Resources with Polymers
Dr. Kent Abbas, Senior Advisor Innovation and Technology, Borealis, Belgium


Can Separation Processes Be more Energy-Efficient?
Prof. Edward L. Cussler, Distinguished Institute Professor, University of Minnesota, USA


Biomass as Renewable Energy Source for Sustainability
Prof. Ramesh K. Agarwal, William Palm Professor of Engineering, Washington
University in St. Louis, USA


Educating the 2030 Global Energy Engineer
Prof. Avram Bar-Cohen, Distinguished University Professor and Chair, University of Maryland, USA


A Systems Approach to Energy and the Environment
Prof. Ronald M. Sega, Woodward Professor of Systems Engineering, Colorado State University, USA


Carbon Seqestration and Chemical Synthesis
Prof. Adel Sarofim, Presidential Professor at the University of Utah, and Professor
Emeritus, Massachusetts Institute of Technology, USA


Clean and Sustainable Energy Supply: The European Approach
Prof. Klaus Hein, University of Stuttgart, Germany


Overview of MASDAR Solar Strategy
Prof. Marwan Khraisheh, Acting Provost, Masdar Institute of Science and
Technology, UAE


Development of Nuclear Energy for a Sustainable World
Prof. Mujid Kazimi, Massachusetts Institute of Technology, USA


The Grand Challenge of the Hydrogen Economy: A Challenge too far?
Prof. Peter Edwards, University of Oxford, UK


In addition a panel session will be held to discuss the research and development challenges in the oil and gas industries for Energy 2030.
Confirmed panelists are:
Mr. Mohamed Butti Al Qubaisi, Deputy Director E & P, Abu Dhabi National Oil Company (ADNOC), UAE
Mr. Abdul Munim Saif Al Kindy, General Manager, Abu Dhabi Company for Onshore Oil Operations (ADCO), UAE or designate.
Prof. Michael Ohadi, Provost and Acting President, The Petroleum Institute, UAE
Dr. Zara Khatib, Manager of Technology Marketing and Deployment for Middle East and South Asia, Shell E&P International, UAE
Prof. Karl Berteussen, Director of Research (Acting), The Petroleum Institute, UAE
Dr. Kent Abbas, Senior Advisor Innovation and Technology, Borealis, Belgium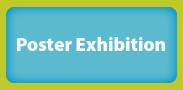 Technical Tutorial Program
In parallel with the Invited Speaker Program and the Poster Exhibition, a series of Technical Tutorials will be presented on Day Two of the Conference. The objective of these tutorials is to offer an educational overview on alternative energy topics and environmental issues. The tutorials will be given by eminent experts in their fields, and will offer opportunities for interaction between the audience and the Speaker.
8.30 to 9.15 Carbon Capture and Storage: Technologies, Opportunities, and Risks
Dr. Varun Rai, Research Fellow, Program on Energy and Sustainable Development (PESD), Stanford University, USA
9.15 to 10.00 An Overview of Nuclear Power Plant Design and Accident Assessment
Dr. Farouk Eltawila, Former Director at the US Nuclear Regulatory Commission, USA
10.30 to 11.15 Bioenergy
Prof. Ramesh K. Agarwal, William Palm Professor of Engineering, Washington University in
St. Louis, USA
11.15 to 12.00 The Potential of Solar Energy in Abu Dhabi and how MASDAR will utilize it
Dr. Olaf Goebel, Senior Project Manager, Engineering, Abu Dhabi Future Energy Company (ADFEC), UAE
13.30 to 14.15 Combustion: Fundamentals, Energy and Pollution
Prof. Ashwani K. Gupta, Distinguished University Professor, University of Maryland, USA
14.15 to 15.00 Introduction to Fuel Cells
Prof. Nandakumar Krishnaswamy, GASCO Chair Professor, The Petroleum Institute, UAE